So..I'm not gonna lie..I am extremely afraid of heights!!! Yes guys! I am! Super afraid! And you know what? I also have a phobia of water! Exactly. But, last year, I overcame that phobia by going for a scuba diving trip!! And blimey, am I alive now!
The thing about your fears is that they're all in your mind!! You think you're afraid of it, but in reality, you're not really…! Am I making any sense? Well..what I am trying to say is…you just need 20 seconds of courage…JUST 20 SECONDS OF COURAGE TO DO SOMETHING CRAZY, and believe me, SOMETHING GOOD WILL COME OUT OF IT!!!!!
So..what i am going to do is..overcome my fear of height! And how exactly am I going to do that? By going on a trekking trip! That's right, y'all!! A TREKKING TRIP TO NEPAL!!!!! I am super excited about it!

In fact, I have already booked the trekking trip and it is scheduled this June/July! So if i don't blog after june/july, you'll know why i won't be ever able to blog! :p Haha!
So that is what it's gonna be like..except, there wouldn't really be any snow! :p I will keep you guys posted on this aspect though!
But you know guys, before attempting this crazy stunt that I am about to, I need to actually get my gear ready!
I've got pretty much everything ready except sunglasses, a selfie stick and some waterproof matches. I wonder where I would be able to find those matches!! Gosh!! Do you guys know where I could find them?
And selfie stick is definitely a must! I mean, let's get real..who else would take our own pics? :p
And the scariest part…sunglasses. I mean, I am completely aware that for a trek, we need to wear a sporty kind of pair…you know what I mean?
Wearing aviators or some cat-eye glasses to a trek is going to pretty disastrous, if you know what i mean?

I was actually googling some brands which sells sporty sunglasses, and came across Oakley!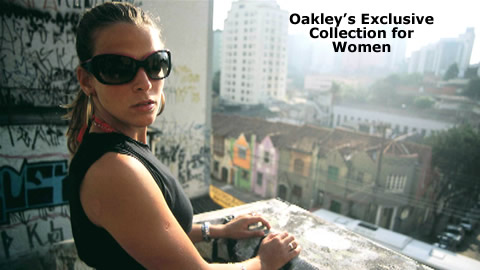 I mean, I always knew about this brand. It's just that it never appealed to me for I'm not exactly a sporty person, you know? But now that I've got no choice, I have to get them! And Omgosh!! Just look at them…aren't they freaking sexy?
And yes, I am talking about both the shades and the man wearing the shades! :p Aren't they both sexy? :p So I am kind of looking for somthing similar!
The prices are super crazy though!!! We're talking about at least $800 here!! Gosh!!! Why are they so expensive???
But like you guys know, I am a crazy discount shopper, and so I decided to try my luck at Zalora. And blimey!!! I found a very similar pair for just $300!! Can you believe it? *Thank youuuuu internet!!!* So I am gonna see if I can place my order there! :p
So that's what's going on in my life…tryna complete my bucket list!! :p
How about you guys? Have you ever attempted a crazy stunt before? Have you ever been on a trekking trip before?
Is it scary? What essentials am i forgetting?
I know there will be river rafting involved… OH DEAR LORD!